Investors
Have a passion for vacation rentals?
Or maybe just interested in making a healthy return on your hard earned $$$ while also dominating a space?

We are selectively seeking growth capital. To date, we've self financed and grown from earnings. If you'd like to learn more about the investment opportunities at Lodgix.com, please drop us an email or give us a call at 877-593-2083.
Who we

are

Lodgix.com is an economical, web-based platform for managing vacation rentals, inns, boutique hotels and B&Bs. We've also built out a vacation rental marketing platform at VacationRentalDirect.com. All Lodgix.com properties get free listings ($99.00/yr annual value per property) created on VacationRentalDirect.com. If you are a current VacationRentalDirect.com customer, you can upgrade to Lodgix.com by logging into your control panel.
Management

Team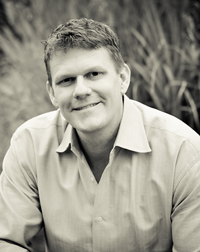 Brent Kleinheksel
Founder & CEO
Brent is a technology startup veteran. As the founder of several small technology companies, Brent has grown organizations from "one man and a business plan" to over forty-five employees while simultaneously raising nearly $6 million in venture funding from angel and institutional investors.
Most recently, Brent has been the owner of Rosewood Pointe Resort in Holland, Michigan. The challenges of remotely managing and marketing vacation rentals while still working full-time mandated the development of a web-based application to streamline the entire vacation rental booking process from anywhere in the world. The result was Lodgix.com.
Brent honed his marketing and business development skills within the IBM ThinkPad organization. While at IBM, Brent was a member of the project development team responsible for launching and marketing the ThinkPad iSeries®, a line of notebook computers designed specifically for consumers and small business owners.
Brent has his MBA from the University of Notre Dame and enjoys spending time with his wife and three year old daughter at their home in the foothills of the Blue Ridge Mountains in North Carolina. He is an avid Notre Dame football fan and loves to work outdoors in any capacity.
What we

do

Both Lodgix.com and VacationRentalDirect.com have been built to serve niche markets and address many of the inadequacies we've found in other products. We keep our staff and overhead very low to keep our prices down. Lodgix.com was developed in Python using the Django framework. It has been built with the help and feedback of many vacation rental owners, several property managers and a couple boutique hotels. Lodgix was largely developed to save time managing our own vacation rentals.

While there are many competing products, Lodgix.com is the only product developed by individuals that actually own and manage vacation rentals themselves. Lodgix.com is the first platform to not only help manage your property, but also market it as well. We are doing our best to make the platform very flexible to accommodate the many policies and pricing structures in use by today's owners and managers.

Please don't hesitate to call or email us with any questions you might have.

Thanks for your time,

Brent M. Kleinheksel
Founder & CEO, Lodgix.com sales@lodgix.com
877-593-2083