Dashboard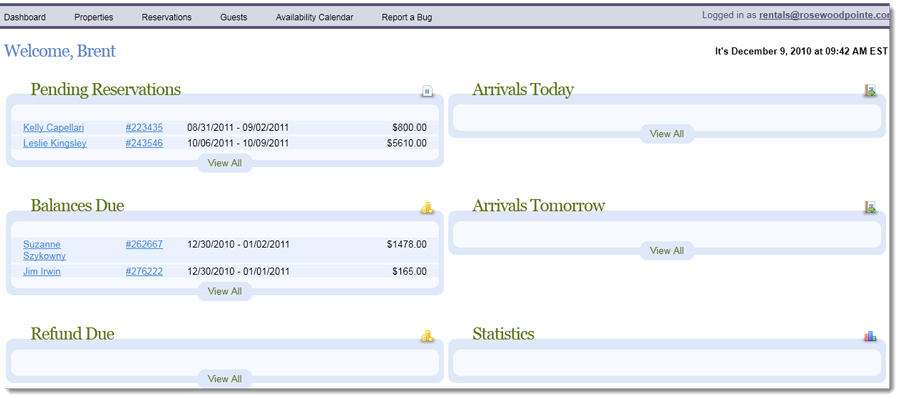 The dashboard is presented immediately upon login to the application. It is meant to immediately give the property manager an overview on what items need immediate attention.
Pending Reservations are invoices that are in an "unconfirmed" status. A payment needs to be processed and /or recorded to change the invoice from "unconfirmed" to "confirmed".
Balances Due are invoices that have tripped the "remaining balance is due X days before arrival" rule. This prompts the property manager (or the application, depending on desired automation settings) to process the guest's credit card for the remaining balance or contact the guest to arrange for payment. Invoices will remain in this state until the invoice is "paid-in-full".
Refunds due, arrivals today, arrivals tomorrow are all notices which help the property manager stay on top of the daily check-ins as well as any refunds that are owed.
Property Setup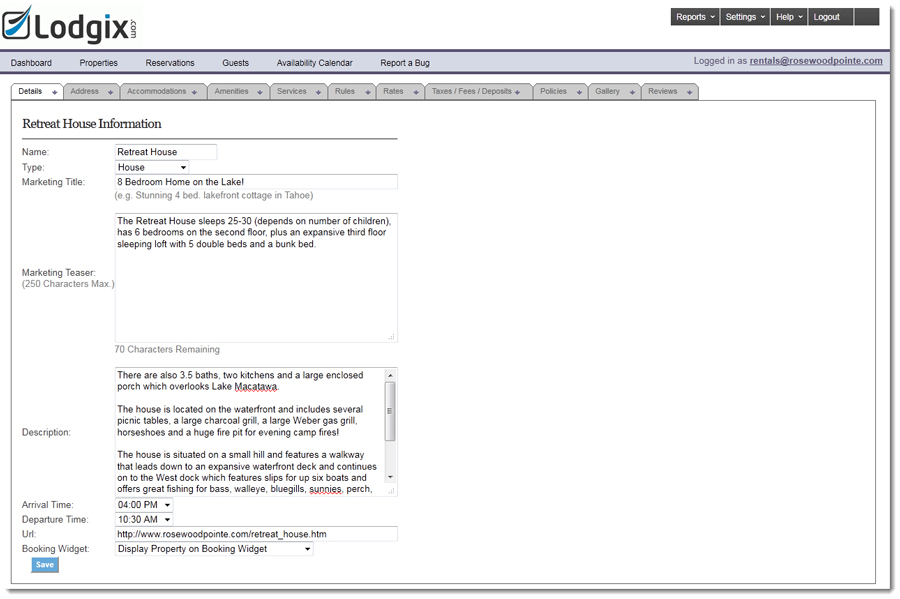 Setting up a property is a snap with Lodgix. Just work your way through the series of tabs and take the time to understand the interfaces.. If you have an inn, B&B, hotel or condotel then be sure to choose the "multi-unit" property setup, all other condo, home, villa and cottage owners choose the "single-unit" property setup.
Rates Setup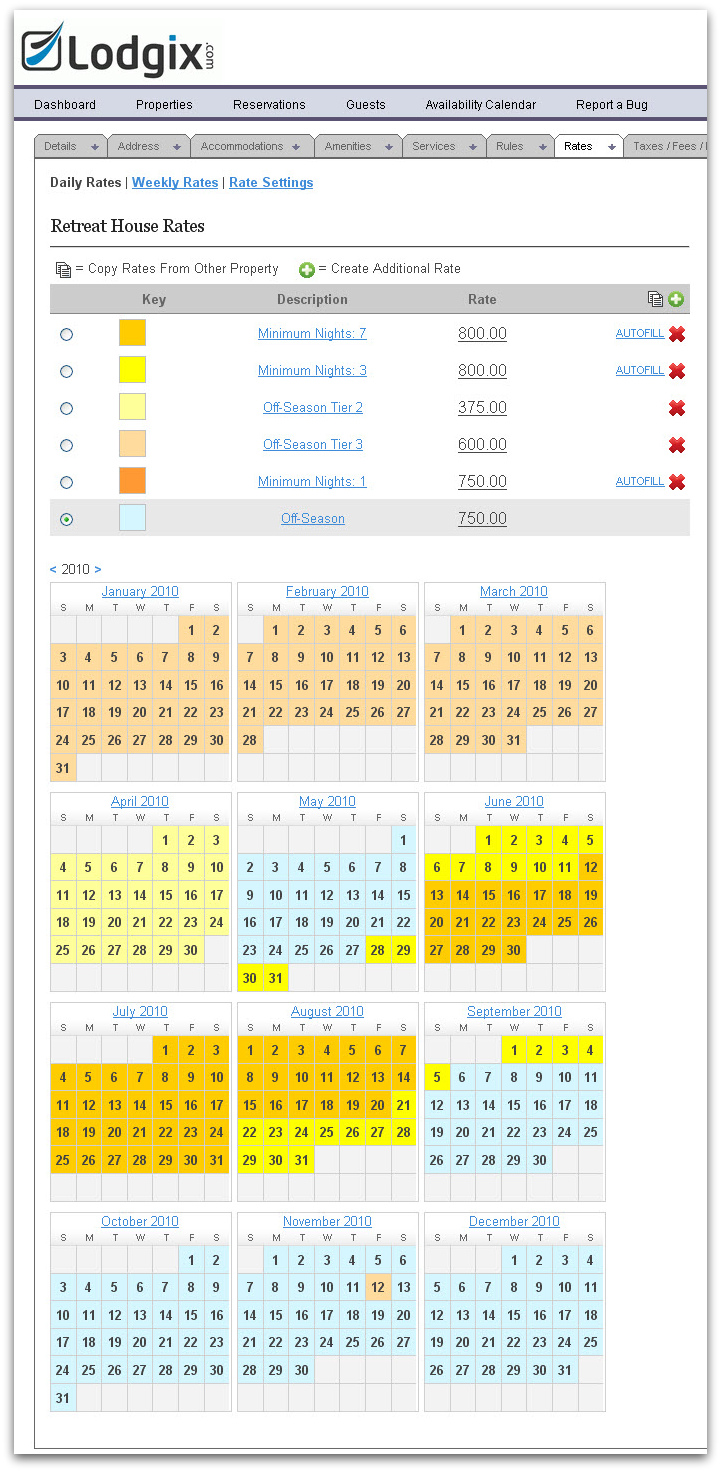 There are a ton of powerful features within the rules and rates tabs including support for minimum night, arrival day and departure day rules. Our rates setup uses a powerful calendar interface to setup daily, weekly, monthly and per person rates. Just define the rate and apply it to the calendar! Using this system we can easily support rates that vary by season, as well as rates that vary by weekday or weekend.
Online Booking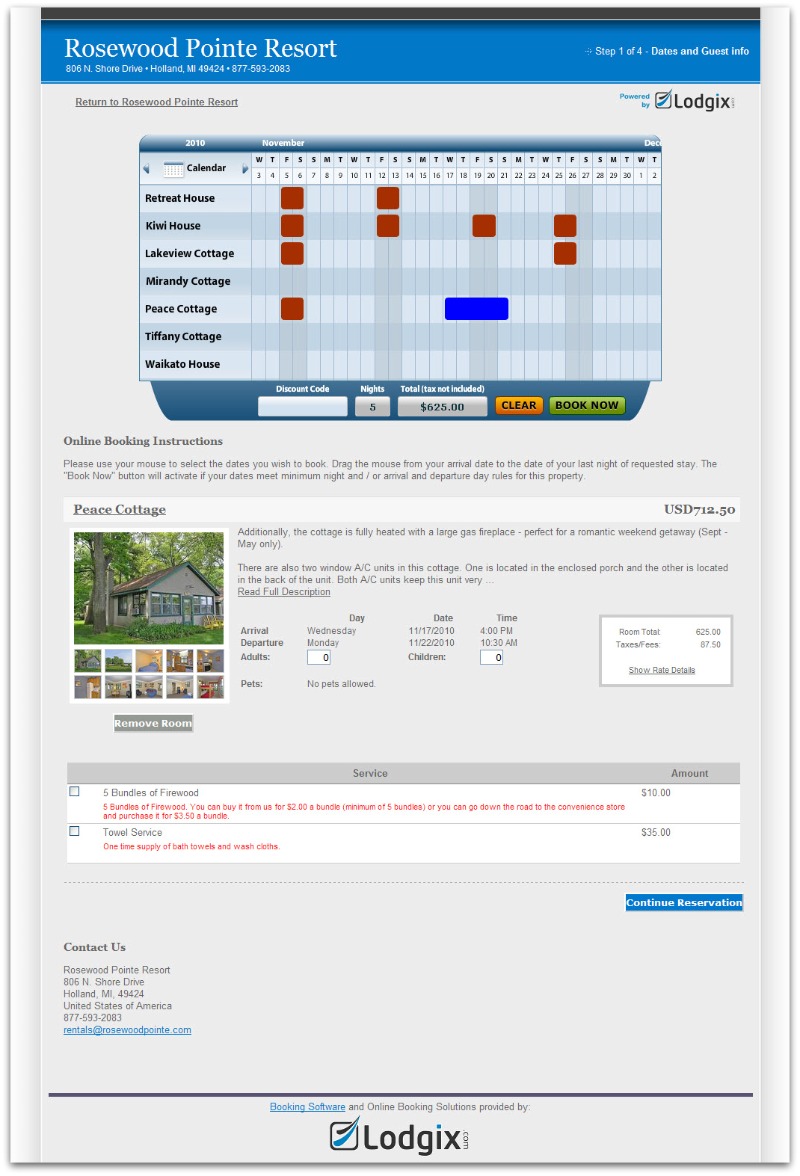 Online booking is one of the most unique aspects of the application. Take a look around at our competitors. You'll find that we have the simplest, most unique, most effective booking interface in the industry. It's ridiculous how complex they try to make the process. With Lodgix, simply choose your dates and make the booking!!
Guest Control Panel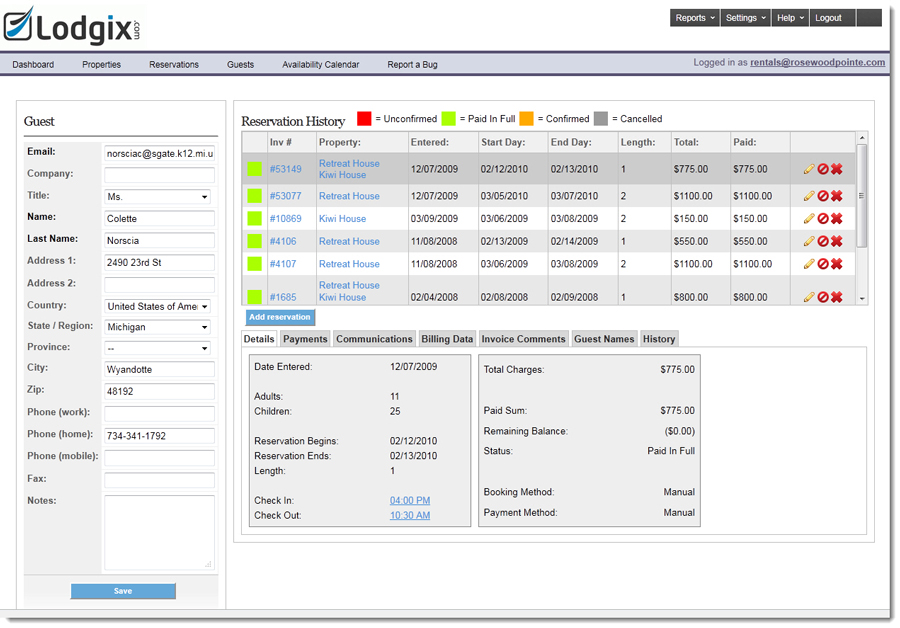 Guest management has never been easier. Lodgix.com includes an integrated contact management system and a guest control panel which shows you at-a-glance the reservation history for each guest. From the guest control panel you can process and record payments, send out customized emails, record invoice notes, update billing data, retrieve archived emails and correspondence and even view the entire history of the reservation from booking to check-out!