Vacation Rental Website Design
Clicking on the Request a Quote button will open up an interactive form - none of the fields are mandatory. The form is simply a tool we use to help deliver an accurate quote and a product that meets your expectations.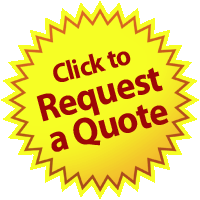 Testimonials - Website Design
"I wanted to let you know how much I like the new webpage for Sanford Realty, and how impressed I am with how very professional and timely you orchestrated the whole process. Everything went structured and organized from day one and you incorporated so many stunning features and ideas that made the project a total success. Communicating with you was easy, there were no delays, and every step was explained to us at great detail. The quality of your work is exceptional and we are very grateful for all your hard work. We highly recommend anyone looking for a webpage design in this field to choose you as their partner. Thank you very much!"

Sabrina Sanford
Broker Associate
Sanford Realty
"I am enjoying the site immensely and our guests and property owners are very happy with it. Thank you again for all of your help and guidance. This has been a great experience and one that I will pass on to others that inquire."

Sincerely,
Alexander C. Alexiou, LLB, BRI, E-PRO
Island Real Estate
Harbour Island, Bahamas
Frequently Asked Questions
Do you develop vacation rental websites for other content management systems like Joomla?
We develop websites ONLY for the Wordpress platform.
What is WordPress?
Wordpress is the worlds leading content management system (or CMS). It enables people to maintain their websites with zero knowledge of HTML. If you can type a Word document or email, then you can use Wordpress!
Must I use the Lodgix.com vacation rental management software?
Yes! We only design websites for Lodgix clients.
How long will it take to design, develop and deploy my new website?
In general the design phase will take 7-10 days. Once we get client signoff, the development phase will take 2-3 weeks depending on the size of your business. Deployment and tweaking generally takes another week. The entire project from start to finish is about a month. The whole processed can be sped up significantly if you have a great source of clear, hi-res images, as well as some ideas as to what message you'd like your vacation rental website to convey. It's not a huge deal if you don't have those things, we certainly can provide them, it just helps speeds things up!